Pet Friendly Luxury Cottages on and near the Coast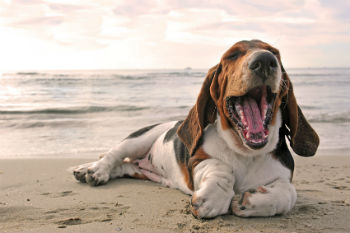 See the Dog Friendly Coastal Cottages
Holidaying by the sea is a popular option and when it comes to self-catering breaks many enjoy the flexibility that this kind of holiday can afford. If you have a pet dog that you can't bear to leave at home you may be looking for a luxury cottage on the coast where pets are welcome. Both humans and dogs can enjoy spending time at the seaside so a pet-friendly coastal cottage could work out perfectly for you.
If you have more than 1 dog do remember to check precise details on the ads, some cottages only accept certain breeds of dogs and most have limits as to the number of dogs that they will accept.
Click the images below to find out more about each pet friendly coastal cottage.
22 Properties match your Search for Dog Friendly Coastal Cottages.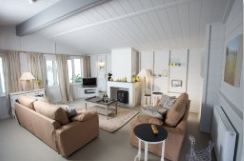 Price guide: 335 GBP - 1254 GBP
Sleeps from 4 to 6


Short breaks:

all year round
Dog friendly:

1 dogs welcome by arrangement
These high-quality lodges are among the most luxurious self-catering properties anywhere in the UK (many of these deluxe properties even boast a private hot tub for you to relax in). If that is not enough, they are also set within the wonderful Woodlands Park in East Sussex. The park is a great base for exploring the cities capital (via the A21) but is also pleasantly secluded so you can enjoy some peace and quiet when you retreat to your luxury accommodation. Attractions range from Hastings beach to Knockhatch Adventure Park and more so there is something for families and couples alike.
More Information on Pet-Friendly Facilities:
Up to 1 Dogs Welcome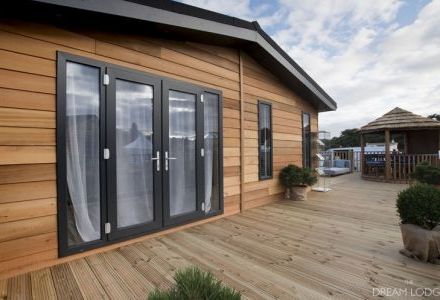 Price guide: 249 GBP - 1178 GBP
Sleeps from 2 to 6


Short breaks:

all year round
Dog friendly:

1 dogs welcome by arrangement
The autograph collection at Hilton Woods is a truly unique and outstanding collection of self-catering properties. Aside from luxurious fixtures and features, such as the option for a private hot tub, bi-fold doors and a lovely outside patio with a BBQ, this modern home also boasts a 5 star rating and is found within the popular holiday county of Cornwall. This is a glamorous pet-friendly accommodation near a whole host of family-friendly attractions as well as popular beaches such as Widemouth Bay.
More Information on Pet-Friendly Facilities:
Up to 1 Dogs Welcome
Related pages: