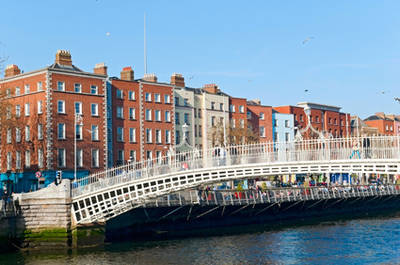 Summary of What Dublin Offers for Luxury Self-Catering Breaks


Dublin is the capital city of Ireland, situated on the east coast of the country and is home to some interesting history, charming, youthful diversity and fantastic attractions. The great places of interest, beautiful countryside and wonderful culture in Dublin and the surrounding areas makes it a wonderful part of Ireland to explore on a luxury self-catering break. Outside of the city you will find the beautiful tranquil hamlets of Fingal amongst stunning rolling countryside and picturesque villages with great sandy beaches. You can also find Dun Laoghaire -Radon just south of the city of Dublin, which offers a fantastic combination of city life and unspoiled countryside, boasting a beautiful coastline and delightful towns and villages.
Top tips on Quality Food and Dining Out in Dublin

Whatever your taste, Dublin has something to offer everyone when it comes to food and dining. Whether you want a burst of Irish tradition, some salt and vinegar splashed local fish and chips or a beautiful top class dining experience, Dublin can provide. The beauty of staying in self-catering accommodation is that you can cook at your home from home when you wish but may also want to enjoy a meal out now and again. Some of the wonderful restaurants in Dublin include Aqua Restaurant, Ivans Oyster Bar and Grill and Messrs Maguire all of which provide excellent service and fantastic mouth watering food. On the other hand if you would rather make the most of your luxury accommodation and cook up a storm in your beautiful private kitchen then why not visit Dublin markets where you can find an eclectic selection of local produce.
Places of Interest and Tourist Attractions in Dublin

As well as beautiful traditional foods, Dublin boasts some amazing attractions and wonderful places of interest for you to visit including fine museums, art galleries, historical buildings, castles and Dublin Zoo. You will not be short of choice when it comes to what is on offer to do during the day. Some of the historical and heritage attractions in the city include Dalkey Castle and Heritage centre, the Dublin culture trail, Dublinia and the Dublin writers museum. These fantastic attractions are ideal places to visit if you wish to look into Dublin's past and spend your holiday relaxing and taking in the city's culture.

Family days out sometimes need a little more excitement and entertainment to keep the kids happy so whilst on your luxury self-catering stay why not try Dublin Zoo, the Artworks Cafe Creative Pottery fun, Experience Gaelic games or Malahide Castle. There is also a theatre, Newbridge House and Farm, the National Leprechaun Museum and Rainforest adventure golf to keep the children entertained.

Recommended Activities to Enjoy on a Luxury Self-Catering Holiday in Dublin

Finally if tourist attractions just arent your thing and youd prefer to get out and about and enjoy the surrounding countryside and be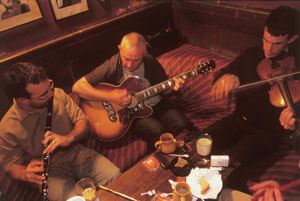 active on your self-catering holiday then activities such as sailing, kayaking, windsurfing, cycling and walking may be of more interest to you.

Add an extra touch of luxury...
If your luxury self-catering accommodation just isnt quite enough to ensure your holiday is as luxurious as possible then why not take a private tour of the Guiness Store house, enjoy a bespoke lesson in Irish cooking or take a spectacular helicopter tour of Dublin and Ireland?



More Places of Interest and Tourist Attractions:
Dublin has a huge number of attractions, too many to list here. A few include the National Leprechaun Museum, Dublin Zoo, Guiness Storehouse, Experience Gaelic Games, Art Alley, Ardgillan Castle and
Butlers Chocolate Experience.
With so much to see and do on offer in Dubin, your only dilemma may be deciding how to spend your time on your luxury break. Whether you rent a large self-catering apartment or a town house, we hope you have a fabulous time in this amazing city.