Family Self Catering in the UK & Ireland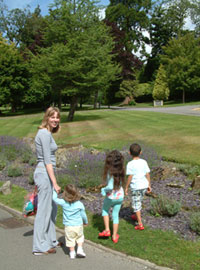 See the Family-Friendly Self Catering Accommodation
Many families particularly those with young children choose to holiday within the UK. It is often preferable to holiday in the UK rather than take small children abroad where long plane journeys and waits around airports are hard to avoid. Luckily there are lots of family friendly self catering options in the UK to make life easier.
View luxury self-catering accommodation for families in:
Many luxury cottages are geared up for children and provide highchairs or cots for example for your use, some also have extras like games rooms which can be a god send for older children. Click on ads of family self catering accommodation to find out more information about what each has to offer.
For that added touch of luxury you may wish to look at holidays homes with swimming pools or cottages with hot tubs
246 Properties match your Search for Family-Friendly Self Catering Accommodation.
Related pages: