Cottage Gems Farm Self-Catering Accommodation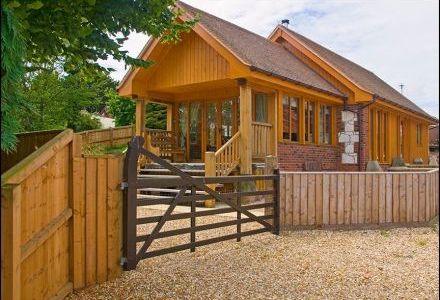 At Cottage Gems we want to provide you with a whole host of the finest self-catering rental options the UK has to offer, ranging from cottages and cabins to more eccentric options such as converted lighthouses, boats and barns, which are found in all kinds of areas throughout the country.
Click here to view our 4 and 5 star rated Farm Cottages
Barn conversions have continued to grow in popularity in recent years and are often converted to impeccable standards. Often, this type of property can be set on acres of beautiful farmland and look out over the English countryside. Many other property types, such as Cottages and lodges are also available for use on many farms throughout the UK and are waiting to be holidayed in! Unlike other accommodation and hotels, self-catering allows you the chance to live off the land and to experience real rural life in the English, Scottish, Welsh and Irish country.
Click any image below to view the different categories of Farm Cottages we have available.
LUXURIOUS ECO BARNS
Eco Barns have exploded in popularity in recent years as we continue to look for ways of enjoying the environment whilst simultaneously protecting it and leaving as little a footprint as possible on it. The Eco Barn achieves this delicate combination in wonderful fashion. As Green Holidays become more sought after, the eco barn has continued to grow in number and has become more widely available on Cottage Gems as a result. Even with their primary aim of conserving the area, eco barns retain high standard of quality and glamour and can offer top quality facilities.
LUXURY FARM SELF CATERING with HOT TUBS
The assumption held by some that farming accommodation offers reclusive and strictly rural facilities is simply untrue. In fact, many farm properties boast a range of luxury facilities and features, with the hot tub (one of the most glamorous facilities a property can offer) not an uncommon inclusion in these rural dwellings.
Farm Cottages and Properties with Swimming Pools
Enjoy a splash about in your own private indoor pool or shared facility. Many outdoor pools are heated so that you can relax in the warmth of the water all year round! Soak in the stunning countryside views that of the UK in the best way possible. At night you can even unwind and enjoy some star gazing.

Large Luxury Farm Accommodation
Many luxury farm properties were once large and spacious barns or were built on acres of space, and as such can afford to be larger in size. Cottage Gems offers a whole selection of larger farm cottages and holiday homes which house 10+ guests. Some properties hold as many as 20 guests, if not more! Perfect for larger families, a holiday with friends, special occasions and celebrations (such as a corporate event or a birthday celebration). This could also be the perfect type of accommodation for a memorable and unique hen or stag party.
Take a look at our range of fabulous farming properties