Luxury Self-Catering Holidays in the English National Parks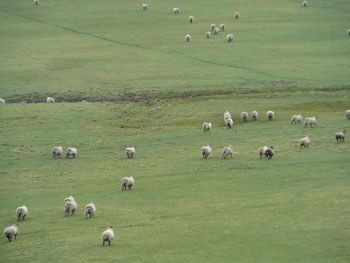 See the English National Parks
England is home to some of the most magnificent countryside in the world. This glorious land extends nationwide and some areas are so beautiful and precious that they are given protected status as a National Park. There are ten national parks in England; these are the Broads, Exmoor, Dartmoor, the Lake District, the New Forest, the North York Moors, Northumberland, the Peak District, the South Downs and the Yorkshire Dales. Each national park is truly unique and can provide an ideal setting in which to take a luxury self catering holiday.
The first seven National Parks were introduced during the 1950s, starting with the Peak District in 1951. Since then the Broads (1989), the New Forest (2005) and the South Downs (2010) have been listed. The largest of the National Parks in England is the Lake District, which covers a vast expanse of 2,292 km²; the smallest is the Broads at 305 km².
Millions of tourists, from the UK and abroad, are attracted to these national parks each year as they can offer a hugely memorable experience and can be wonderful places for luxury cottage breaks. The wonderful countryside can be enjoyed as part of a relaxing break or alternatively, provides a great location to undertake activities such as hiking, jogging, cycling, horse riding or wildlife watching. Whether you choose to stay in a luxury cottage, a country house or a log cabin you are guaranteed a fantastic time when visiting the English National Parks.
Click on the links below to view individual destination guides to luxury cottage holidays in each of the English National Parks:

Alternatively to go straight to finding luxury cottages in and near the National Parks, then the menus on the left can help you find what you are looking for. If you would like more information on the National Parks in the UK and what they have to offer for special holidays we recommend that you take a look at the official National Parks website.
Related pages: