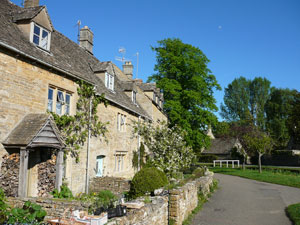 Overview of What the Cotswolds has to Offer for Luxurious Self-Catering Breaks


The Cotswolds is a large area which is home to gentle hillsides and sleepy, typically English villages. The Cotswolds lies south of the Heart of England and just north of the West Country and covers parts of Oxfordshire, Gloucestershire and Wiltshire. The area is one of the most quintessentially English and unspoiled areas of the UK to visit on a luxury cottage break.


In the Cotswolds there are a number of beautiful towns and delightful villages. Its 790 square miles of amazing countryside has even been awarded as the largest Area of Outstanding Natural Beauty and is not only popular with the British but also international visitors.

The Cotswolds is famous for its honey-coloured limestone used in all its building work which brings a great unique look to the area and sense of unity to the Cotswolds. The riches made from the Cotswolds high quality wool trade many years ago have led to the building of some fine historical houses and beautiful churches which are wonderful places to visit whilst on a luxurious self-catering holiday.
Top tips on Food and Dining Out in the Cotswolds

The Cotswolds is one of the most relaxing, calm and tranquil places to spend a luxury cottage holiday; it also brings a sense of sophistication and natural beauty to your holiday. Quaint tea rooms serving delicious afternoon tea and snacks are dotted throughout the area as well as fantastic unique restaurants each with their own speciality and style. For new and exciting food which is receiving high acclaim, take a visit to the newly refurbished Five Alls Restaurant near Burford, Head Chef Duncan Ray, formerly a Chef with Heston Blumenthal at the Fat Duck, should provide you with a mouth watering experience. The award winning Huffkins, the family owned bakery and tea room should also provide you with a delicious experience with their taste of the Cotswolds freshly made cakes, sandwiches, salads and more.


Recommended Activities on a Luxury Cottage Holiday in the Cotswolds
When it comes to tourist attractions, you will have plenty to choose from as the Cotswolds benefits from a wide range of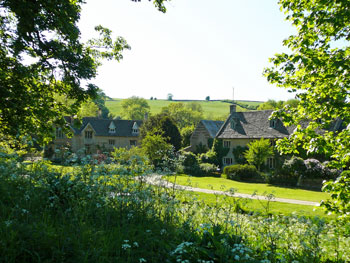 attractions to suit all visitors to the area. Sky diving, rock climbing, fishing, horse riding and gliding are just some of the brilliant activities that you can enjoy whilst on your luxury self-catering stay in the Cotswolds. You can also experience the stunning countryside and wonderful sights on your feet or via bicycle on one of the fantastic trails or cycle routes.
Places of Interest and Tourist Attractions in the Cotswolds

On the other hand whilst enjoying a luxury cottage stay you may wish to enjoy the Cotswolds by visiting some of its amazing local places of interest or historical sites such as Blenheim Palace, Berkeley Castle, and Stratford upon Avon, home to Shakespeare, and the Roman Baths in Bath. For some family fun why not visit Birdland, Cotswold Wildlife Park, Heritage Motoring centre or Gloucester Folk Museum.
Add an Extra Touch of Luxury to your Cotswolds Cottage Break...
For that added sense of luxury there are some great things to experience that should make for wonderful memories on your self-catering holiday in the Cotswolds. Experience a spectacular balloon ride and enjoy the amazing birds eye view of this amazing area of England from your slowly drifting balloon. You could even experience a touch of old English luxury by renting a classic car to transport you around the countryside in the utmost style.
More Places of Interest and Tourist Attractions in the Cotswolds:
There are a huge array of attractions in the Cotswolds including the Cotswold Perfumery, The Model Village at Bourton on the Water, Gordon Russell's Design Museum, the Matara Garden of Well Being, Mill Dene Garden, Painswick Rococo Gardens, Blenheim Palace and Hidcote Manor Garden.

However you decide to spend your time whilst on a luxury self-catering break in the Cotswolds, we hope you find a high quality romantic retreat or a large luxurious family house to rent, depending on your needs and requirements.