England is home to a range of beautiful regions and landscapes, with each being truly unique. England's attractive locations are a popular choice amongst many holidaymakers from the UK and around the world. This page provides information for holidaymakers looking to take a luxury self-catering holiday in England. Below you will find details about the popular tourist destinations in England with guides to help you choose the perfect location for your break.
Popular areas in England for Luxury Cottage Breaks, Get Inspired, Read our Guides:
Norfolk - attracts many on account of the beautiful waterways of the Norfolk Broads, dotted with windmills. Ideal for boat trips and popular for summer holidays.
The Heart of England - also known as Shakespeare country, this part of England is famous for cities such as Stratford Upon Avon and Warwick with its historical castle. Many history lovers are attracted to this picturesque part of the country.
The Cotswolds - famous for pretty towns and villages with elegant buildings in a yellow coloured stone. There are many tea shops, antique shops and gift shops in the Cotswolds.
The English National Parks - There are 10 National Parks in England, each offering beautiful landscapes and wonderful scenery. They are a very popular choice amongst hikers, cyclists, wildlife-watchers and those looking to explore the lovely English Countryside.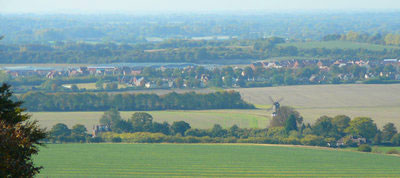 Stunning countryside in Buckinghamshire

Popular Places for City Breaks:
City breaks can provide an entertaining environment for a self catering holiday. The UK and Ireland is home to some beautiful and vibrant cities. England's capital city of London is the most visited city in the world and has a huge range of attractions available to view, making it an ideal location for a luxury break. Another of England's outstanding city's is Bath, this city is packed with character and has a vast selection of theatres, museums, restaurants and galleries for tourists to experience. The historical city of York is also a hugely popular city in England that draws in millions of visitors each year with its rich heritage. If you think a city break is the type of luxury holiday for you then check out city breaks in the UK and ireland.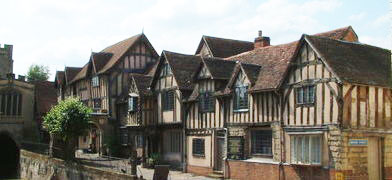 Warwickshire, a beautiful part of England to visit on a luxury cottage break.
Top Visitor Attractions in England:
London- London is the capital city of England andis home to some stunning attractions including Big Ben, The London Eye, The Tower of London and the British Museum.
The Lake District- This beautiful National Park is truly unique and is a very popular choice of destination amongst holidaymakers in the UK. Lake Windermere is a particular highlight, set within an Area of Outstanding Natural Beauty.
The Eden Project- Surrounded by stunning scenery in the county of Cornwall, the Eden Project is one of the most popular attractions in England. The iconic domes here are filled with a collection of plants from all around the world.
Stonehenge- This prehistoric monument in Wiltshire is a designated World Heritage Site and is one of the most famous sights in the world, as well as one of the most visited in England.