13 Properties match your Search for Party Houses .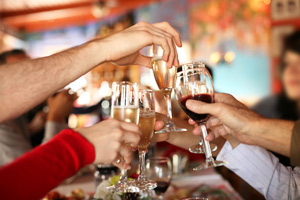 Special celebrations such as birthdays, weddings and anniversaries call for a luxurious property to celebrate such an occasion.


There are some beautiful properties in the UK and Ireland including large country houses and mansions which can be rented for weekends or short breaks. Or may be a stay in a castle is more your style?

Large country houses very often come with large grounds which the whole party can enjoy. Large grounds can be perfect for parties in the summer where some large country houses allow marquees to be put up. Country houses and mansions to rent are very often set in a lovely location and many have extras which are great for parties such as large reception rooms or games rooms. Not all party houses accept bookings from hen parties or stag parties, the links on the left hand menu can help if you are looking for a party house for a stag or hen party.
This includes large group accommodation such as large cottages, large country houses and mansions available for weekend rents. Click on photos for more information on each.