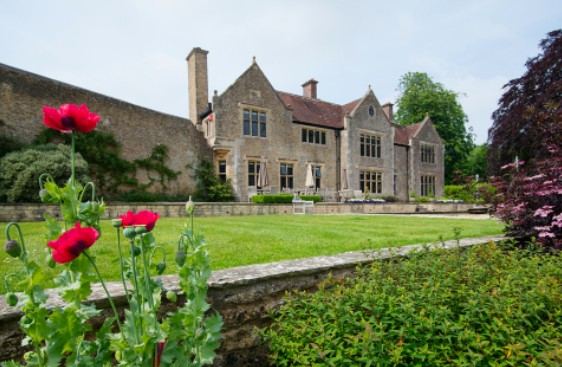 For unrivalled splendour and grandeur, why not consider a large country house rental for your special event or celebration? Really put a stamp on your occasion and mark it out as a memorable, and premium, one with a Cottage Gems mansion. Big holiday houses can be perfect for groups looking to escape to the countryside. With Cottage Gems, you can find outstanding country houses in the UK and Ireland. Whether it's a wedding, anniversary, hen/stag party or birthday celebration, a country house is a fantastic venue choice: effortlessly combining spacious settings with stylish decor. Their clear association with the finer things makes them a perfect fit for Cottage Gems. Take a look at what is on offer.

Find Large Country Houses to rent by Country
Whether you are looking for a luxury family self catering break or are instead looking for large group accommodation in a manor or mansion for a special occasion such as a party or celebration, it is always best to book well ahead for the best chance of availability.
Exclusive country homes and mansions tend to offer lots of space and very often have extensive grounds, and large reception areas which are all important for entertaining. Large quality houses and mansions to rent are very much in demand, as are large luxury cottages.
When it comes to luxury breaks in Ireland or Scotland you may be thinking about renting a castle. Opting for a castle holiday can be a truly memorable experience with history galore.
Whether you decide to opt for a large English country house or a castle, we hope that you will find what you are looking for here. Owners of self catering manor houses, mansions and castles are always pleased to advise about their properties so do get in touch via email or by phone with them regarding any queries you may have.
Check with owners if you are looking to use the property for a special occasion such as a wedding. Some houses allow marquees for weddings whereas others have restrictions. It is essential to check with the owner or agency if you are planning to hold a special event. Some are able to assist with catering and may also have upper number limits that you need to be aware of. If you are looking for somewhere to hold a big celebration or get together, then renting a party house could be perfect for you.
Renting a large exclusive property can really make a special event or occasion truly memorable. Many large houses in the country have large gardens and some have a number of acres of garden, this can make for a truly stunning setting for your special event or getaway. Some allow marquees to be erected within the grounds which are often important if you are planning for a large function or a wedding. Do enjoy looking through the luxurious properties below, alternatively, if you want that added touch of luxury, why not check out large luxury country houses with hot tubs.
We hope you find what you are looking for with the links above but if you want more inspiration and love country cottages take a look at Country Cottages for a great range of country cottages and self catering cottages in England, Scotland, Wales and Ireland.