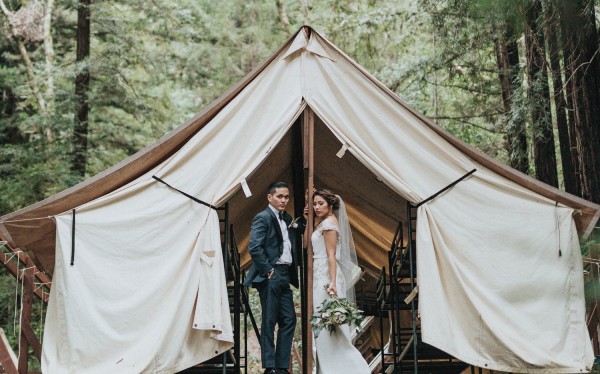 Love camping but want more home comforts and more luxury on an outdoorsy break in the UK? Then glamp, don't camp, find luxury campsites and glamp-sites for a unique glamping holiday in the United Kingdom.
Find UK Glamping by country:
Whether you want to rent a yurt, a bell tent or a shepherds' hut, find a great selection of glamping across the UK on Cottage Gems.

Top Choices for Glamping Holidays in the UK
Some of the tents can be exotic with safari or Bedouin style tents, complete with themed furnishings. Others may feature yurts, tipis, safari tents, canvas lodges and airstream caravans.
Other extras can be private hot tubs on your own terrace, underfloor heating, bath robes and TV. Some luxury camp sites offer up-market leisure facilities of swimming pools, restaurants and fitness suites plus sporting activities. If you enjoyed camping in your youth you may like to go up-market, be adventurous and experience some glamping.

Ecopods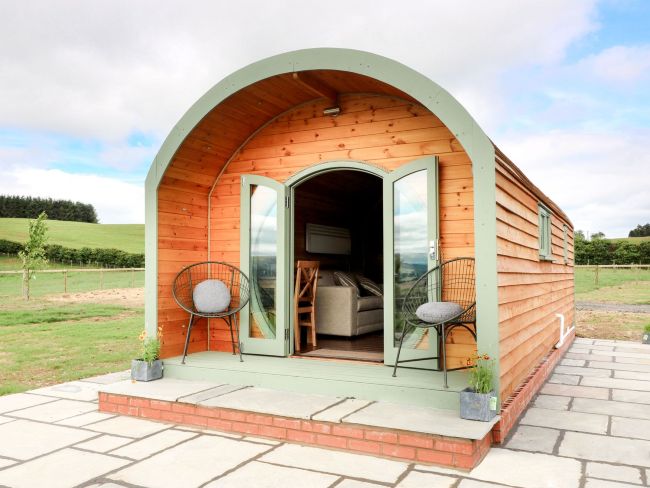 If you like the idea of glamping but don't want to go the whole hog and stay in a tent then a break in an eco-pod could offer you a taste of glamping but with the benefits of more of a lodge-style break. A break in an eco-pod is truly appealing for those who enjoy cosying up together in a sheltered cabin, yet can enjoy immersing themselves in the great outdoors; many pods sit next to fields and farmlands or in glorious rural settings.
Facilities vary; some ecopods feature hot tubs and fire pits for a truly luxurious pod holiday.
Geodomes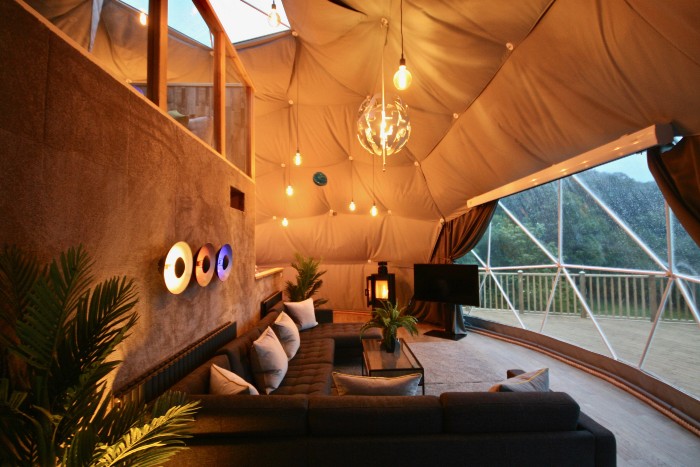 If you like to experience the latest craze, book a stay in a geodome. These geometric structures are on the rise as the new type of glamping experience. If you've tried a yurt stay or camping before and want to stay in accommodation that is a bit different and special then renting a geodome could be a great choice.


Geodomes tend to be well kitted out (some are very much semi-permanent structures like log cabins or shepherds' huts) rather than tents, so expect to find many of the comforts of home with beds and even bathrooms and kitchens housed within the structure when you book a stay in a geodome. Go on you know you want to!
Luxury Bell Tents and Safari Style Tents
If you love luxury camping you'll no doubt be familiar with the different types of luxury tents around from bell tents to safari style tents and yurts. Bell tents probably offer the closest experience to traditional camping. Book a stay at a bell tent and you can expect the luxuries of a tent with a bed (sometimes additional furniture). Any cooking facilities are usually housed in a nearby building, as are bathroom facilities.

Safari style tents tend to be larger affairs and can offer a number of spaces with various functions, under the canopy. Again, expect to find the luxury of beds. You may also find living areas in a safari tent. Any kitchen facilities are usually of the outdoor camping variety.

Bathroom facilities are usually housed nearby in a separate structure.
Shepherd's Huts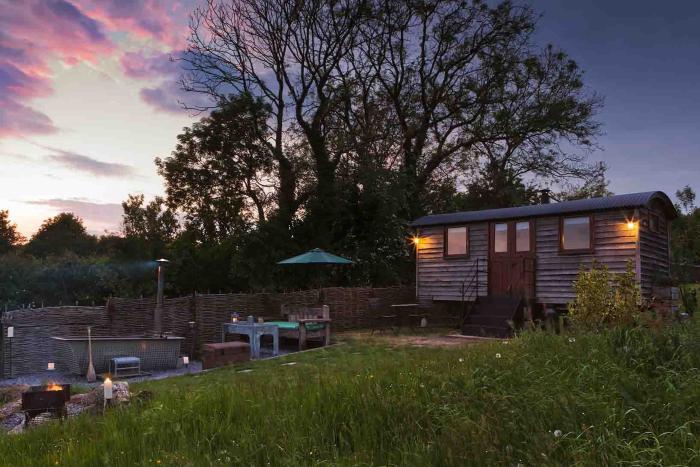 Shepherds huts can be Ideal for those who want to enjoy a taste of glamping but want to stay in a building of sorts rather than under a canopy. Usually made from wood, Shepherd's Huts offer a sort of halfway house between full blown glamping and cottage breaks.

Rent a Shepherd's Hut and you can enjoy staying in usually glorious rural locations, where you can easily look out and see the stars at night, plus enjoy much of the fun of camping like snuggling up and having an adventure, yet with some home comforts close at hand (some Shepherds' huts have small kitchenette areas and some even feature showers and loos; whilst at others these facilities are nearby rather than in the hut itself).
Yurts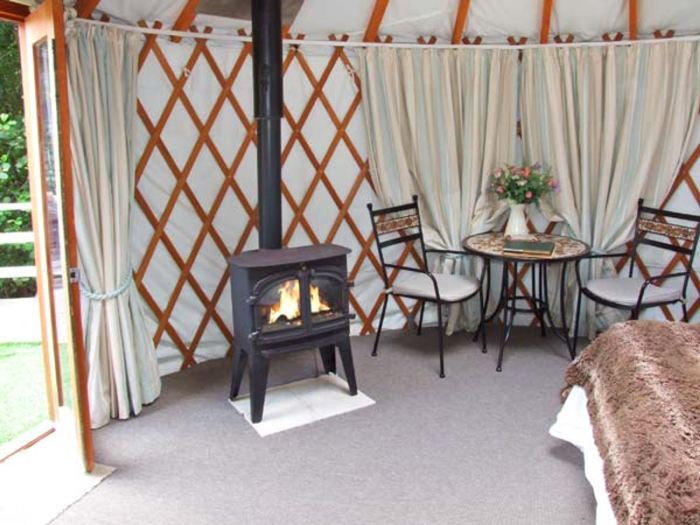 Originally used in the main by Mongolian shepherds for their flexibility and mobility; now an increasingly popular type of glamping here in the UK. Book a stay in a yurt for a true taste of glamping. Yurts definitely define glamorous camping; many are furnished with beds, and even small kitchen areas. Some feature windows so you can gaze up at the stars at night.

Yurts offer a taste of camping, yet with many of the comforts and luxuries of home. Bathroom facilities are usually housed nearby.
Go on, do something a bit different and a bit glamorous, try a stay at a luxury campsite. One thing is for sure, it should be a memorable experience. For an extra special addition to your self-catering break, why not look for luxury camping and glamping with a hot tub.