29 Properties match your Search for Award Winning Cottages.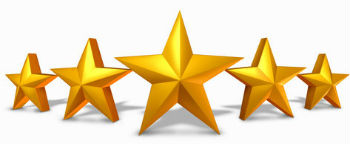 Some people specifically search for luxury holiday cottages that have won special awards and enjoy staying in self-catering properties with the added assurance that the cottage has been recognised with a special award. If you are looking to stay in a particular country in the UK find
award winning cottages in England
,
Scotland
,
Wales
or
Ireland
.
Green awards are given to self catering accommodation providers by official tourism bodies within the UK to luxury self catering establishments recognised for the steps they have taken to minimise their impact on the environment.
Other awards include Gold, or Silver awards which can be awarded by the relevant tourist board in recognition of high levels of hospitality and customer service.
There are also official awards for accessible accommodation.
If you decide that a 5 star rated luxury accommodation would also suit you then click to discover 5 star luxury cottages. For truly stunning luxury self-catering accommodation, take a look at listed properties and high-quality luxurious holiday homes.
Click on photos below for more information about the luxury cottages and the awards that each has achieved, alternatively you may want to view all types of award-winning accommodation in England, Ireland, Scotland and Wales.