10 Properties match your Search for Disabled-Friendly Accommodation.
Find accessible cottages with Cottage Gems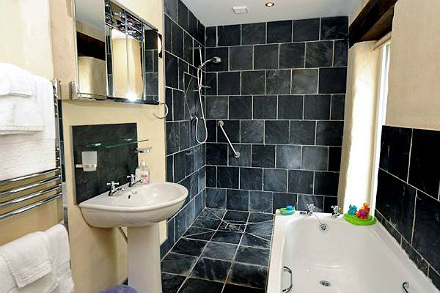 It can be hard trying to find a holiday home that provides appropriate facilities to meet your requirements. This page lists luxury self-catering cottages that advertise that they offer some disabled accessible features. For specific information on the disabled accessible features at each and for advice about the facilities on offer and whether or not they are suitable please email the owner or agency via this site.

Luxury accommodation with disabled facilities should have one or more special features such as wheelchair ramps, grab rails, stair lifts, extra wide doorways and even specially adapted wet rooms; they usually come with a ground floor bedroom to assist those less mobile. Although you should contact the owner of the luxury property, to find out full details of the facilities they offer, one thing is for certain, the accommodation will be fitted to an impeccable standard offering you truly stunning surroundings in which you can enjoy your self-catering break.
Browse by country
Browse below to view our selection of luxury self-catering holiday homes that have facilities for the disabled. To narrow down your search, look for disabled friendly accommodation in:
Alternatively, you may wish to look at disabled-friendly accommodation with wide doorways or wheelchair ramps.