High-quality self-catering property rentals with swimming pools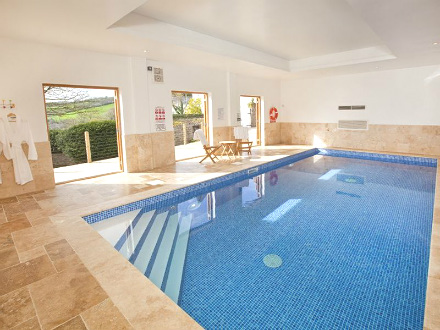 Looking for Luxury Cottages with Pool rental's in the UK?
Cottage Gems features a great choice of high quality holiday properties with water pools, for enjoyment at any time of year.

Looking for?

All the family will love having a private pool, whether to relax in or to have a splash around in. With a choice of both outdoor and indoor pools as well as heated pools and others that come in all kinds of shapes and sizes, Cottages Gems offers an outstanding selection. Choose from high quality cottages with indoor pools for fun all year round or cottages with outdoor pools for summer time enjoyment.
If you want to rent a luxury cottage with a private pool you will find that most of these holiday homes tend to be larger properties but there are some smaller cottages which also benefit from access to a shared swimming pool.
See individual cottage details for more information on whether the pool at the holiday home would be available for a large gathering or celebration, such as a party or hen/stag do. It is also worth checking if the pool is exclusive use or shared. A large amount of these facilities are now heated, with an optimum water temperature maintained, and some pools have shallow depths which can be ideal for families with small children. Again check the details before booking to make sure that you book the best property for you.
If you have any questions get in touch with the cottage owner or the agency who will be pleased to help tell you more about the facilities available at their luxury property. Once you've booked your dream holiday home with pool, don't forget to pack your swimming costume and may be even goggles, and have a 'splashing' time!
Browse MORE OPTIONS with the list at the top of our page or visit RELATED PAGES, found at the very bottom, to find similar properties listed with Cottage Gems.