If you're looking to get away and enjoy a romantic break with the one you love, there are plenty of options to choose from on CottageGems.com. Whether for Valentine's, an anniversary or just for a romantic weekend, find ideas and inspiration for your sleeps 2 getaway.

Whether you're searching for a romantic cabin, a rural retreat, glamping for two or pet-friendly romantic accommodation, Cottage Gems has a great choice of high quality rentals for couples.
Top Choices for Romantic Breaks
Some of the most sought after holiday homes when it comes to romantic holidays are; 5 star romantic retreats, cottages with a 4 poster bed and sleeps 2 holiday homes with a hot tub.

5 Star Romantic Retreats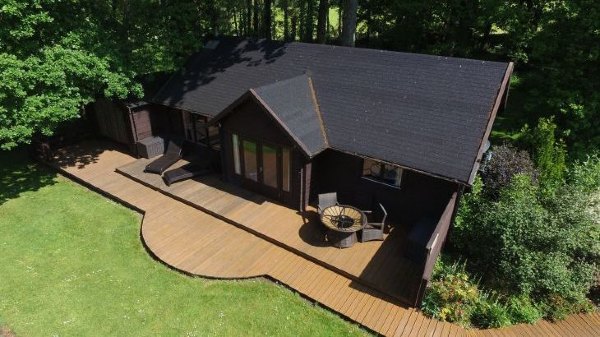 If you're planning a loved up break away and want to be assured of the highest standards of accommodation then renting a 5 star luxury holiday cottage that has been officially inspected and rated could be the perfect choice. Choices include lodges, rural retreats and barn conversions.
Browse the 5 star Romantic Rentals
Cottages with a Four Poster Bed
Few things say romance so clearly as a four poster bed. There's something very sensual and appealing about staying in a canopied bed; where you can hide away, lock out the world and enjoy the pleasures of being with your lover. Whatever the appeal, Cottage Gems features an excellent choice of holiday homes for two with a 4-poster.

Browse Romantic Retreats with a 4-poster bed
Romantic Retreats with a Hot Tub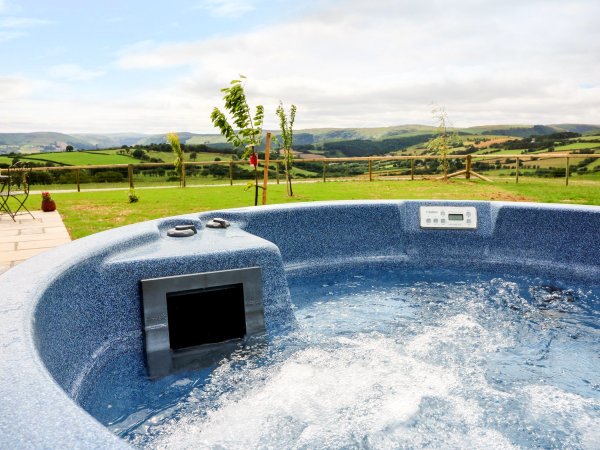 When it comes to loved up breaks, renting a holiday home with a hot tub can add that special something to your break. Just imagine unwinding, relaxing and holding hands in a warm bubbly spa bath with the one you love on a break away. Booking early is recommended as hot tub cottages tend to be popular.

Search the Romantic Hot Tub Cottages
Romantic Retreats for Special Occasions
Honeymoons and Minimoons
Whether it's a full-blown honeymoon or a shorter minimoon, you'll find that luxury cottages for two make for an ideal place for enjoying those precious first days of married life together. Across the UK there are some beautiful luxury cottages that can be rented out for memorable honeymoons and minimoons. If you're looking for somewhere for your honeymoon or minimoon, you'll want to rent a sleeps 2 cottage that is very special and romantic. Staying in luxurious accommodation can help to make your break feel special.

Your ideal cottage should have all the amenities and facilities any home away from home should have. It should also come with a few extras to make it worthwhile, such as a crackling open fire to keep you warm and toasty, a private garden for you to enjoy al fresco meals and drinks in, a hot tub you can relax in together and maybe even a luxurious four-poster bed, for example. As for its location, it should be somewhere that's scenic and laidback, but also close enough to any sorts of activities or attractions the two of you are interested in.
Anniversary Getaways
Some couples merely exchange gifts for their anniversary, while others choose to make a short holiday of it and celebrate by having a romantic getaway. Luxury cottage breaks are great for celebrating your anniversary because they offer all the comforts and modern conveniences you're used to at home, yet because they're away from home, you get to experience being somewhere new and different. When on a luxury cottage break of any kind, you can leave your cares and worries behind, and escape the trappings of modern life. Book a high quality cottage for you and your partner, and you can celebrate your anniversary the way you want to. You can have lazy days lounging about, take some time to explore the surrounding area or visit some tourist attractions, whether they're close by or further away. For a holiday property with a special feel consider booking a sleeps 2 cottage with a hot tub or a four poster bed.
Breaks for Valentine's Day
Cottage breaks to celebrate Valentine's are popular with couples and whisking your partner away at this time of year can be a big romantic gesture. Going away and enjoying some quality couple's time together is the perfect way to mark the most romantic holiday of the year. Whether it's a secluded bolthole nestled deep in the countryside, a picturesque hideaway up in the mountains or a cosy retreat within the grounds of a stately country home, the options are diverse and plentiful. What a lot of couples do is book three-night stays: they arrive the day before Valentine's Day, so they can wake up on the day itself in their cottage and spend a couple of days enjoying each other's company. The advantage of renting a high quality cottage for two is that you get to enjoy complete privacy; you have the freedom to do whatever you want, whenever you want. There's no staff or other guests getting in the way; it's simply you and your loved one making special memories together.

Romantic breaks year round
When booking a romantic break, you don't have to limit yourself to set dates or occasions. It's not about the time of year or even the place - it's all about you and your partner having quality time together and taking home lots of worthwhile memories.
Weigh up the different experiences you can have going away at different times of year. For example, if you go away in winter, you could end up snuggled up by the fire together watching the snow falling outside; opt for a summer getaway and you could pass your time enjoying some leisurely countryside walks together. No matter what time of year it is, there are plenty of options to consider, even if there's nothing particular to celebrate and you just want to get away and have some alone time together.
Why not be spontaneous? If you've got nothing on this weekend, why not be impulsive and go away together for a short luxury cottage break? Sometimes, it's breaks that are booked last-minute that end up being the most enjoyable and worthwhile. Having said that, you can still have a wonderful time on a cottage holiday if you book months in advance and you often get the best choice of accommodation when you book well in advance. It's all about that quality time together and a luxury holiday cottage is a top choice of accommodation for that.