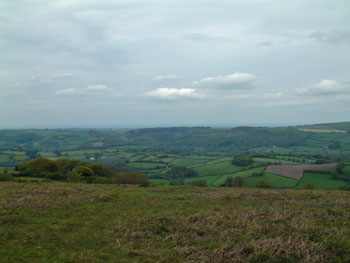 Summary of What Dartmoor Offers for Luxury Cottage Breaks

Dartmoor is a National Park in England's West Country and is a beautiful place for a luxury cottage break.

Dartmoor is considered to be one of Englands breathing spaces where fresh air, open countryside and beautiful scenery abound. Many people visit Dartmoor to experience its wonderful countryside atmosphere, recharge their batteries and relax. However many also take a break in the area to get active and enjoy the great outdoors. The park is home to over 450 miles of public rights of way, a great selection of walking trails and cycle paths as well as bridleways and opportunities to kayak.
Top Tips on Quality Food and Dining Out In and Near Dartmoor

When it comes to eating good quality food and enjoying an evening meal you will not be disappointed by the variety and freshness of the produce available in Devon. Tavistock Farmers' market can provide you with a beautiful selection of goods from fresh fruit and vegetables to Devonshire meats. All the produce found on the stalls has been grown, reared, caught, brewed, pickled and baked by the stall holders themselves and so you are sure to be getting the best. If however cooking in your luxury cottage is not for you whilst on holiday then why not visit The Cridford Inn for a delicious meal in this award winning restaurant. There is also the luxury Gidleigh Park- Relais and Chateaux. If you decide to visit Dartmoor in September then you can even encounter the Abbfest which is a celebration of Devon food and drink.
Places of Interest and Tourist Attractions in Dartmoor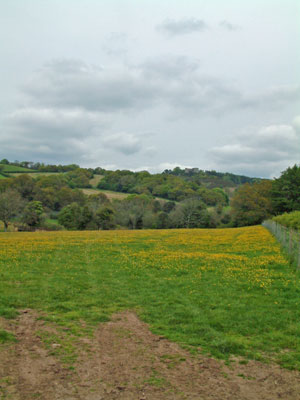 Once you have settled in to your luxury self-catering accommodation then why not get up and enjoy some of the fantastic aspects of Dartmoor such as the Becky Falls, Buckland Abbey or Castle Drogo. There is also Buckfast Abbey, Lydford Gorge and Okehampton Castle for you to explore and enjoy. Dartmoor is also home to some stunning garden attractions such as Black a Tor Copse and Wistmans Wood Country Park. Families do not need to worry about keeping the children occupied when on a day out to the Dartmoor Pony Heritage Trust, the South Devon Railway or Pennywell Farm as there is sure to be lots to keep them happy.
Recommended Attractions to Enjoy on a Luxury Cottage Break in Dartmoor

If these types of attractions just arent enough to wear the kids out whilst on a luxury cottage break then there are also plenty of activities for the whole family of all ages to get stuck into. History and heritage just isnt for everyone but maybe getting out and enjoying the stunning countryside that surrounds you is more up your street. Enjoy cycling, walking, or pony trekking whilst taking in the wonderful Dartmoor scenery. Or you could kayak or canoe on the River Dart or even give bouldering or climbing a go on one of the breathtaking granite Tors which protrude from the earth throughout Dartmoor.

Dartmoor was also the chosen setting for the 2012 Spielberg movie, War Horse. Chosen because of its stunning light and landscapes Spielberg visited much of Dartmoor to find the perfect scenery to set his beautiful film. To find out just what inspired him why not take a luxury cottage break in this area.
Add an extra touch of luxury...
If your luxury cottage accommodation just isnt enough luxury for you whilst enjoying the Dartmoor National Park then why not enjoy a guided walk around some of the major areas of Dartmoor. You could also hire your very own helicopter to enjoy a breathtaking bird's eye tour of this stunning area. Hot air balloons and beautiful private boat trips are also an option.


More Places of Interest and Tourist Attractions in Dartmoor:
Dartmoor has lots of attractions to discover whilst enjoying a stay in a high quality cottage. Attractions include the Miniature Pony Centre, The Garden House, Canonteign Falls, Kilworthy Farm, Dartmoor Prison Museum, Pixieland, Burrator Quarries, The Granite Way, Chagford Agricultural and Horticultural Show, House of Marbles and Dartmoor Llama Walks.
However you opt to spend your time on a luxury cottage break in Devon, we trust that you will enjoy looking through the various options here.