10 Properties match your Search for Dog Friendly Coastal Cottages.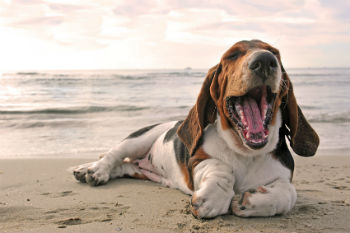 Holidaying by the sea is a popular option and when it comes to self-catering breaks many enjoy the flexibility that this kind of holiday can afford. If you have a pet dog that you can't bear to leave at home you may be looking for a luxury cottage on the coast where pets are welcome. Both humans and dogs can enjoy spending time at the seaside so a pet-friendly coastal cottage could work out perfectly for you.
If you have more than 1 dog do remember to check precise details on the ads, some cottages only accept certain breeds of dogs and most have limits as to the number of dogs that they will accept.
Click the images below to find out more about each pet friendly coastal cottage.