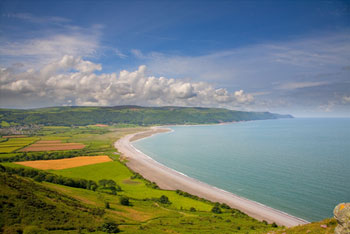 Exmoor for Luxury Self-Catering Breaks

Dreaming of a luxury break in Exmoor? Exmoor has lots to offer for luxury cottage breaks.

Exmoor is home to tranquillity, peace and relaxation as well as adventure, excitement and activity. The National Park is situated on the north coast of Somerset and West Devon in South West England and is an attractive place for a luxury cottage break. The park is actually considered to be a patchwork of landscapes including wild uplands, wooded valleys, ancient farms and sheltered, quaint villages as well as a beautiful stretch of hogs back cliffs that are hugely impressive. Nearby are also the Quantock Hills which is an Area of Outstanding Natural Beauty boasting superb views across the Moorland and over to Wales. You can also go fossil hunting on the Jurassic Coast and take a peek at the attractive villages and deep wooded valleys.

Top Tips on Quality Food and Dining in Exmoor
When it comes to food in Exmoor you will be spoilt for choice. Making the decision between cooking your own wonderfully fresh produce dish within the comfort of your luxury accommodation or stepping out into the wonderful towns to experience some delightful cuisine in a quality restaurant will be a difficult choice. There are plenty of wonderful farm shops throughout Exmoor for you to pick up some delightful organic fresh products from a local farm. Just like the many farmers' markets available, you will be able to talk to the people responsible for the growth, rearing or making of the products in front of you so you know youre taking home the best ingredients. On the other hand many people enjoy taking a break from cooking whilst on their luxury cottage holiday and would much rather explore the varied collections of restaurants in Exmoor. Restaurants such as The Hunters Inn, Exmoor White Horse Inn and the Royal Oak Inn Withypool, all of which use local fresh produce in their dishes.

Places of Interest and Tourist Attractions in Exmoor
Before enjoying a delicious evening meal youll be looking for exciting and interesting places to visit and enjoy during the day, Exmoor is home to many historical and heritage sites which can be great fun to visit during a luxury self-catering break. Places such as Cleeve Abbey, Arlington Court, Knightshayes Court and of course the pride of Exmoor, Dunster Castle. For more family friendly attractions you can also find Lynton and Barnstaple Railway, Sheepdog and Falconry Shows, Exmoor Zoological Park and Tropiquaria Wildlife Park.

Recommended Activities to Enjoy on a Luxury Cottage Break in Exmoor

If tourist attractions and visiting places of interest arent really your thing and youd rather enjoy the surrounding countryside by taking part in outdoor pursuits then Exmoor also has plenty for you. Of course walking, cycling and fishing are commonplace in these beautiful areas of Britain however you can also explore your surroundings by horse back, mountain bike or enjoy a fantastic game geocaching. Why not enjoy a wonderful picnic on one of the fabulous beaches or spend some time exploring the coast for fossils? There is also the opportunity to sail at Wimbleball as well as get immersed in the Exmoor culture at one of the fantastic festivals, Exmoor Walking Festival and Minehead Summer Festival.
More Places of Interest and Tourist Attractions in Exmoor:
There are a large number of attractions in Exmoor and the hardest choice you may have during your luxury cottage stay may be deciding where to go. Choices include the Attic and Basement tours of the Castle, Exmoor Pony Centre, Exmoor Owl and Hawk Centre, Hestercombe Gardens, Ghost Tour, Quince Honey Farm, Combe Martin Wildlife and Dinosaur Park, Dunster Working Watermill and Watermouth Castle. Whether you opt to rent a luxury country cottage or a mansion, we trust that you will have a fabulous time in Exmoor.