Luxury Self-Catering Accommodation with a Swimming Pool in Scotland
See the Cottages with Swimming Pools, Scotland
Luxury Properties with Swimming Pools, Scotland
Enjoy browsing luxury cottages with swimming pools in Scotland. Scotland is a wonderful part of the UK that offers holidaymakers the chance to take part in various exciting and interesting activities. Scotland is a great destination for visitors looking to get out and about or for those who enjoy being able to exercising whilst on holiday. As well as offering a range of fantastic opportunities to enjoy the great outdoors (such as walking, cycling, climbing and horse riding), this part of the UK also boasts a selection of luxurious and wonderful self-catering properties with swimming pools. Your own water pool can offer you a private source of exercise and enjoyment rolled up into one. Ideal for families, groups and couples alike, Cottage Gems high-end holiday homes with pools are a fantastic choice.
Why choose a Cottage Gems listing with a pool?
An excellent source of children's (and adults!) entertainment, a swimming pool is not only a great way in which to allow the kids to burn off that excess energy they always seem to have on holiday (leaving you to relax in peace), but can also bring families together to enjoy a splash about and some much needed fun. Swimming pools come in all shapes and sizes from a full sized 25m pool to a splash pool ideal for a quick dip. Whatever you're looking for there is the perfect luxury property with swimming pool to suit your needs.
Be sure to enquire about access to the pool before booking as some swimming pools are not privately owned and are instead shared with other holidaymakers or are within a local leisure centre. Click on any of the pictures below to discover more information about luxury cottages with swimming pools in Scotland.
2 Properties match your Search for Cottages with Swimming Pools, Scotland.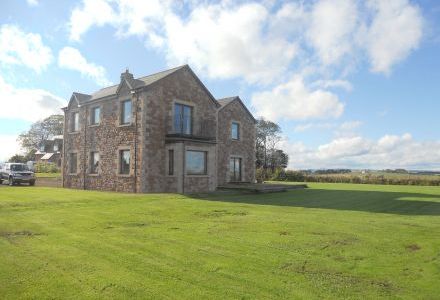 Wednesday 22 November 2017 | 7 nights |
£3895
Price guide: 1895 GBP - 4595 GBP
Sleeps from 1 to 22


Short breaks:

contact us for details
Dog friendly:

2 dogs welcome by arrangement
Located in the heart of the Scottish Borders, Edingtonhill House is a large luxury property which boasts 7 stunning bedrooms, a well equipped kitchen with an AGA, an indoor heated swimming pool and sauna, a stylish lounge with a log fire and a children's play area.
More Information on Available Leisure Facilities:
Outdoor Hot Tub, Jacuzzi Bath, Own Swimming Pool, Location of Pool: within the house, Sauna
Cottage Next Available:

from 23 November 2017 to 24 November 2017

;

from 26 November 2017 to 29 December 2017

;

from 05 January 2018 to 26 January 2018

;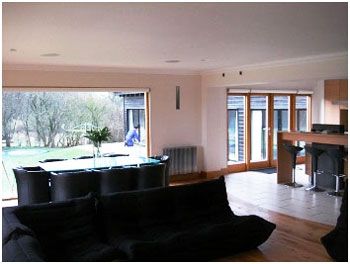 Price guide:
1500 GBP
-
3000 GBP
Sleeps from
1
to
14
Rating:





Short breaks:

All year
Dog friendly:

5 star, 6 bedroom, 6 bathroom stylish self-catering house hidden away in a beautiful location in Aberdeenshire, Scotland, with a stunning interior and some excellent leisure facilities including an indoor swimming pool and a hot tub. Just when will you visit? There are a number of fascinating castles and whiskey distilleries to visit in this part of Scotland. This property is great for large groups, families or special gatherings. Hen parties are welcome.
More Information on Available Leisure Facilities:
Indoor Hot Tub, Own Swimming Pool, Location of Pool: inside house, heated all year,lockable
Cottage Next Available:

from 04 December 2017 to 08 December 2017

;

from 18 December 2017 to 22 December 2017

;

from 08 January 2018 to 12 January 2018

;
Related pages: