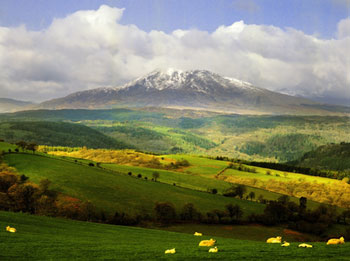 What Snowdonia Offers for Luxury Cottage Breaks

Snowdonia National Park found in the north of Wales and home to Wales' and England's biggest and most jaw dropping mountains also has a beautiful coastline of golden sandy beaches, impressive cliffs, glorious estuaries and of course the Area of Outstanding Natural Beauty, the Llyn Peninsula. Snowdonia is a fantastic place to take a luxury cottage get away with all of this spectacular scenery on offer. Snowdonia also promises some great activities and of course some truly great places to visit.

Top tips on Quality Food and Dining Out in Snowdonia

There are some excellent, good quality products on offer in Snowdonia for cooking up in your luxury cottage kitchen. Snowdonia boasts an international reputation for great food and culinary excellence. Locally produced, high quality, natural products are high on the agenda when it comes to ingredients, mainly fresh fruit and vegetables, seafood from the local shores and mountain reared welsh black beef as well as sweet salt marsh lamb. Many restaurants try to combine both the traditional Welsh dish with international influences to create truly magnificent and creative dishes, so it is well worth getting out for an evening meal once or twice on your trip, or may be youd prefer to eat out every night, the choice is yours!

Places of Interest and Tourist Attractions to Discover on a Luxury Cottage Break in Snowdonia

There are some great areas to discover in Snowdonia and the North West of Wales on a luxury cottage break including the towns of Bangor, Caernarfon and Llanberis. These wonderful towns are surrounded by rugged mountains, dramatic landscapes, wooded valleys and clear mountain lakes. Although Mount Snowdon is a huge presence in this area you can experience a diverse collection of scenery with the best of both worlds from breathtaking scenery to an attractive coastline. Bangor is a fantastic university city full of ancient historic charm and character. Bangor is also home to a beautiful Cathedral. There are also plenty of activities and facilities for you to enjoy such as cycling, walking, climbing and swimming or even a game of golf as Bangor is the ideal base for anyone looking to enjoy outdoors. With panoramic views of the sea from Bangor Mountain and plenty of culture and history to explore, Bangor is a fantastic place to visit whilst enjoying a luxury self-catering holiday.
Another beautiful area of Snowdonia is the Conwy Valley. The river passes through this large valley surrounded on either side by thick forest and farmland flowing from the mountains down to the sea. The valley is renowned for its beauty and is definitely a prominent feature in this area of the National Park. The walled town of Conwy is always worth a visit when taking a luxury cottage break in the area, its spectacular medieval castle giving the town an authentic and interesting atmosphere. Enjoy breathtaking views from its magnificent fortress and a stroll along the wall walk, into the town's narrow streets and take in the beautiful estuary.
The whole of Snowdonia is rich with heritage and history with plenty of amazing sights to discover on a luxury cottage break. Some of the best historical and ancient attractions in the park include the Sygun Copper Mine, Trefriw Woollen Mills and King Arthurs Labyrinth. Other fascinating places of interest enriched in the history of Wals in Snowdonia which visitors may enjoy include Criccieth Castle, Plas Tan y Bwlch Gardens, Penrhyn Castle and Padarn Country Park. These beautiful attractions would make the perfect day out for anyone looking to relax and enjoy the countryside and history that Wales has to offer.

Recommended Activities to Enjoy on a Luxury Self-Catering Holiday in Snowdonia
On the other hand, many people travel to the North of Wales to experience the awe inspiring landscapes, dramatic scenery and beautiful sights from the fast paced excitement of brilliant activities and unusual sports which they never get to experience anywhere else. If youre looking to enjoy the great outdoors and keep active on your luxury cottage break then Snowdonia is a fantastic place to get stuck in with activities such as abseiling, mountain biking, canoeing, coasteering, canyoning, water sports, sailing, fishing, archery and quad biking just to mention a few! As the activity capital of the UK you will not run out of brilliant things try and enjoy in Snowdonia.

Add an extra touch of luxury...
In terms of adding some extra luxury to your already fabulous luxury self-catering cottage holiday there is always a splendid helicopter tour above the amazing landscapes or leisure craft flight around the area. You could also hire a luxury charter boat which operates along the beautiful coastline specialising in cruising the wonderful wildlife scenery of Snowdonia.

More Places of Interest and Tourist Attractions in Snowdonia:
Snowdonia is a fantastic area of Wales when it comes to naturally beautiful attractions offering plenty to see and do for those enjoying a luxury self-catering stay. Some tourist attractions in Snowdonia include Electric Mountain, King Arthur's Labyrinth, Snowdonia Riding Stables, Treetop Adventure, Greenwood Forest Park, Trefriw Woollen Mills, RibRide adventure boat trips, Padarn Country Park and Sygun Copper mine.
Whether you rent a large mansion, a castle or a cosy cottage for 2, we hope you find accommodation here that surpasses your expectations and that you have a wonderful self-catering holiday in Snowdonia.