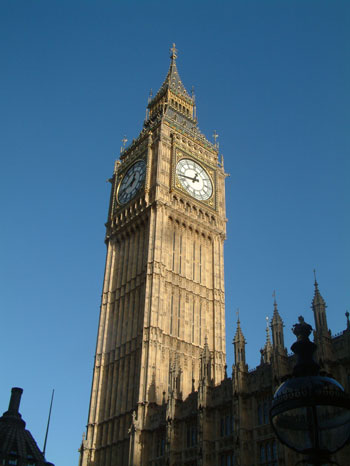 What London has to Offer for Luxury Self-Catering Breaks

London is the capital city of England as well as the UK and is found in the South East of the country. London has some amazing sights to see on a luxury self-catering break. Situated on the River Thames, the city of London has been a major settlement in England for two million years starting with the Romans who actually named the city Londinium. London is now considered to include central London, the London region and Greater London including places such as Barnet, Croydon, Biggin Hill and Chingford. London consists of multiple 'villages' all with their own style, attractions, attitude and opinions including well known areas such as Camden Town, South Kensington, Greenwich, Covent Garden and Soho, just to name a few. With so much to explore and enjoy, a trip to London for a luxury self-catering holiday should not leave you disappointed.

Top Tips on Quality Food and Dining in London

When it comes to food in London you are spoilt for choice from fine dining restaurants run by celebrity chefs to cafes, coffee shops and traditional restaurants. There are so many restaurants in London that you may opt not to cook at all during your luxury self-catering stay in the city. You can even discover restaurants that are popular with celebrities if you fancy a bit of star spotting during your meal. Some of these celebrity spotting restaurants include the famous Ivy, Sketch, Yauatcha and the Wolseley. If you're looking for celebrity dining but with the celebrity in the kitchen preparing the mouth watering dishes then here are some of London's very popular Celebrity Chef restaurants: Fifteen- Jamie Oliver's quirky, trendy, Mediterranean trademark food, the 3 Michelin star awarded Chelsea restaurant run by Gordon Ramsey and Gary Rhodes' Twenty Four located in Tower 42. However if your budget doesn't quite stretch to any of these elegant celebrity eateries then why not try one of London's traditional restaurants such as Porters, The Rib Room, Wilton's or St John?

London can also provide for those people looking to have a less extravagant meal and simple enjoy the delights of a British Afternoon tea. Although mostly served within some of London's best hotels, afternoon tea is definitely a worth while experience. Visit the Dorchester, the Ritz or Fortnum and Mason to enjoy this famous British tradition and experience some of the best sandwiches, cakes, teas, scones, and pastries you will ever taste.

Places of Interest and Tourist Attractions to See on a Luxury Self-Catering Break in London

Once you have filled your stomach and topped up those energy levels it's off to visit one of the fantastic historical attractions, beautiful
art galleries or places of interest throughout London. There is so much to choose from when enjoying a luxury self-catering holiday in London. When deciding what attractions you would like to visit from the popular and famous London Dungeon, London Eye or Tate Galleries to more unique and quirky attractions such as strange London museums like the Cartoon Museum and specialist museums such as the British Postal Museum. Some of the top ten attractions in London include The British Museum, National History Museum, Madam Tussaud's and The Tower of London. History enthusiasts will enjoy visiting Spencer House, Hampton Court Palace and Kensington Palace. Sometimes there is even access to Buckingham Palace which is an amazing experience as you step back in time to a more elegant and regal time.

For family fun and attractions to keep everybody happy no matter the age you can find Sea life London Aquarium, Shakespeare's Globe Theatre, The Golden Hinde, HMS Belfast and the Sherlock Holmes Museum.

Recommended Activities to Enjoy on a Luxury Self-Catering Holiday in London

Although London is packed with so many interesting places to visit whilst on a self-catering holiday, some people may not be interested in exploring the city's attractions and would much rather experience the life of the city itself and get active and outdoors. Cycling around the city is a popular choice as you can explore much more than you can in one day on foot. Pedal around the city's lovely parks including the famous Hyde Park, Greenwich Park, Lee Valley Park and Clapham Common. There are also plenty of gardens for outdoor enthusiasts to enjoy such as the Royal Botanical Gardens, Kensington Palace Gardens and Kew Gardens. In the summer you can also take advantage of London's outdoor pools and beautiful ponds and lakes. Enjoy a relaxing swim in London's Lidos or have a peaceful row or hire a pedalo in Hyde Park or Regents Park.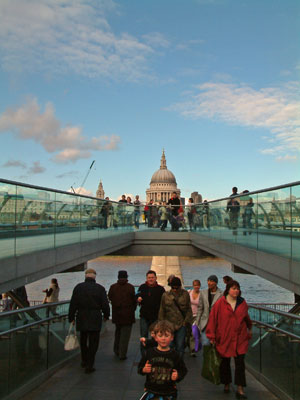 Add an extra touch of luxury...
For the added sense of luxury and to create some great memories on your cottage break why not take a speedboat tour of London in your own private boat? Enjoy a helicopter tour with aerial views of this magnificent city or have a spa day in one of London's more upmarket beauty salons or spas.


More Places of Interest and Tourist Attractions in London:
London is a large city with a great number of attractions. Your dilemma on a self-catering break in England's capital city may be deciding what to see and do. We recommend doing your research before your trip and coming up with a wish list. What you decide to see and do will very much depend on your interests and preferences. Some attractions that are worth a mention include the Changing of the Guards at Buckingham Palace, Royal Mews, Big Ben, London Film Musuem, National Portrait Gallery, National Maritime Museum, Royal Albert Hall, Design museum, London Transport Museum, War Horse Exhibition and the Jubilee Family Festival.
Luxurious self-catering accommodation in London is mainly in apartments. Occasionally you may be lucky and find an unusual self-catering option such as a houseboat to rent.