1 Properties match your Search for Luxury Pet Friendly Cottages in Scotland.
Pet friendly self-catering properties (Scotland)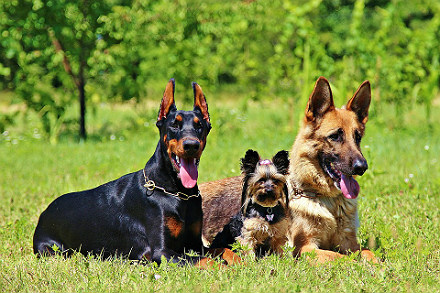 Bringing your beloved pet along for a holiday should never mean you have to make sacrifices or compromise on quality. With Cottage Gems you don't have too!
Cottage Gems has a great range of premier pet-friendly accommodation options for you to choose from. From converted barns and boats to thatched cottages and manor houses, there is something for everyone.
Travelling with a Pet in Scotland
Scotland is home to amazing landscapes, beautiful scenery and amazing opportunities to enjoy spectacular walks. Who better to enjoy those walks with you than your family dog! There is no need for anyone to miss out on the fun with luxury pet-friendly cottages from Cottage Gems. Boasting exceptional standards of accommodation with excellent facilities and furnishings you can enjoy a top notch holiday with the company of your furry friend. Often positioned in amazing locations with great walking opportunities, Scotland is a fantastic country to enjoy a self catering holiday with your dog. Don't be surprised if your pooch ends up enjoying the holiday just as much, if not more, than you! With all the new smells, spaces, wildlife and open countryside waiting to be explored, they are sure to have the time of their life. Dogs can bring a huge amount of love to a family, whether its a romantic break away or a family holiday, a dog can really add to the memories you have and will help make sure you get out there every day and enjoy the open air.
Some cottage owners may charge an additional cost per pet so please do check before booking. Many cottages do allow more than one pet, but again, do check before booking.