24 Properties match your Search for Luxury Cottages with an Indoor Pool.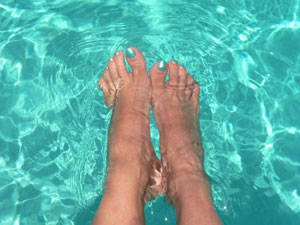 Looking to rent a luxury holiday home with an indoor swimming pool? Luxury-selfcatering-accommodation.co.uk features an excellent collection of luxurious holiday homes with fantastic indoor leisure facilities to help you relax and unwind.
An on-site covered swimming pool can be a fantastic bonus on a self-catering break. Going for a dip can be calming and relaxing, or can be a great way to get some exercise during your break. Pools are also extremely popular with families with children, as swimming is so much fun both for children and adults. Indoor swimming pools can be great at any time of year.
Outdoor pools are fantastic in the summer months; adults can relax while the kids are safe in a private pool, watched over by their sunbathing parents. Unfortunately, however, summer is often a rather rare and shortlived thing in the UK and Ireland, so many holidaymakers tend to opt for an indoor pool instead. An indoor pool provides all of the same fun as an outdoor one, and can be used year-round.
Whether you are a serious swimmer or just enjoy splashing around in the water, we hope you find your perfect high quality cottage with pool on Cottage Gems