Luxury Party Houses for Special Celebrations in Scotland
Enjoy browsing luxury party houses for special celebrations in Scotland. If you have a big event coming up such as a hen or stag do, a birthday party or a family reunion, why not consider renting a party house in Scotland. These properties can range from large country houses to mansions or even castles and there are a varying features and facilities available in each so you are bound to find the perfect property for your special event. Click on the pictures below to find out more information about party houses for special celebrations in Scotland.
1 Properties match your Search for Party Houses in Scotland.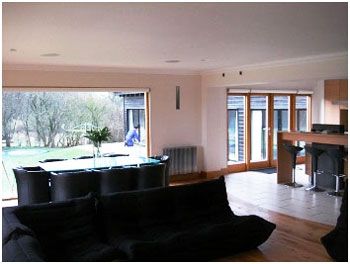 Price guide:
1500 GBP
-
3000 GBP
Sleeps from
1
to
14
Rating:





Short breaks:

All year
Dog friendly:

5 star, 6 bedroom, 6 bathroom stylish self-catering house hidden away in a beautiful location in Aberdeenshire, Scotland, with a stunning interior and some excellent leisure facilities including an indoor swimming pool and a hot tub. Just when will you visit? There are a number of fascinating castles and whiskey distilleries to visit in this part of Scotland. This property is great for large groups, families or special gatherings. Hen parties are welcome.
Cottage Next Available:

from 04 December 2017 to 08 December 2017

;

from 18 December 2017 to 22 December 2017

;

from 08 January 2018 to 12 January 2018

;
Related pages: