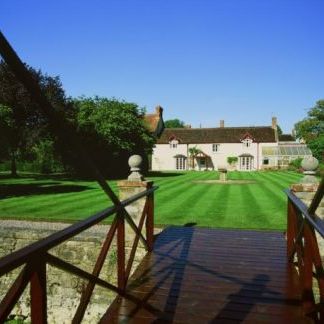 Cossington Park is a fantastic. award winning listed holiday home set within stunning gardens in the excellent Somerset countryside. This beautiful house makes the perfect base for exploring Exmoor, the Somerset Levels, the Quantock Hills, Glastonbury, Cheddar, Wells and the Somerset Coast. Boasting a library, drawing room, period dining room, a breakfast room and farmhouse style kitchen, this property has a lot to offer its visitors. There are 6 bedrooms with accommodation for up to 16 people, in addition to the 12 beds there is an extra sofa bed in the Chaucer room and a put-u-up bed can be provided as well as two cots and two single sofa beds. There is also a house bathroom with full size bath and shower.
Outside this spectacular house there is also an extensive lawn, a 'ha-ha' with feature bridge, paddock, BBQ, games field, kitchen garden and walled vegetable garden. This is a special self-catering property, on your arrival you will be greeted by a generous hamper.
Show availability and pricing information
Facilities:
Parking
Garden

Towels & Bedding:
Bed linen provided
Towels provided

Special Facilities:
Games room
Wood stove
Open fire
Internet access

Amenities:
TV
Sky TV
Video or DVD
Microwave
Dishwasher
Freezer
Bath
Shower
Central heating
Laundry facilities

Cossington
Set on the north side of the Polden Hills, in the Sedgemoor district of Somerset, is the village of Cossington. With beautiful landscapes surrounding the village, Cossington is a great choice of destination for holidaymakers seeking a luxury self-catering break in the West Country.