Castles with Cottage Gems (Wales)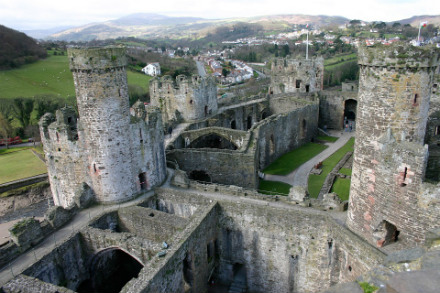 The county of Pembrokeshire alone boasts 51 castles and forts, so it's no surprise that Wales is brimming with these beautiful historic buildings. This rich offering providing visitors to Wales with a unique holiday experience. Lovingly restored to provide magnificent high-end accommodation, many Welsh castles now make ideal luxury holiday homes or event venues. Boasting spacious reception rooms, plenty of bedrooms, excellent panoramic views and a magical and unique feel, a castle holiday in Wales will be an unforgettable one. You will even be left with some truly unique holiday snaps! Luxury self-catering castles often seamlessly provide a new standard of luxury and glamour, combining both contemporary facilities and amenities with more traditional period features, to create a look of effortless and exceptional beauty. A large number of privately owned castle rentals have been refurbished to ensure they provide outstanding style with its contemporary and modern decoration throughout the interior (and often featuring amazing state of the art swimming pools or hot tubs).
Why choose a Cottage Gems Castle?
You and your family/partner will have a fabulous time enjoying your new status as King and Queen of your very own castle! Owing to their stature and grandeur, Castles are perfect for family holidays, special occasions, celebrations, reunions and special events. These impressive holiday homes are commonly set in idyllic rural landscapes, helping to add to their suitability as a fantastic event venue or family getaway. Magnificent living spaces will blow your guests away with their splendour and the comfortable bedrooms (often with four poster beds) will make children's feel like they are living in a fairytale castle.
Click the photos below to find out more information about the individual castles to rent in Wales.