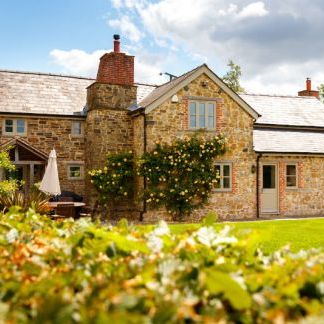 This picture-perfect luxury cottage is set amongst gorgeous Herefordshire countryside and has wonderful country views. There are 4 bedrooms and 2 bathrooms and this luxurious holiday home can accommodate up to 8. Both child-friendly and pet-friendly, Little Canwood House is a wonderful place for all of the family. With exposed wooden beams and high quality furnishings, you can be assured of style and comfort with a stay at this 5 star rated holiday home. On days out discover the highlights of Herefordshire, the city of Hereford is just 15 minutes drive away.
Show availability and pricing information
Facilities:
Parking
Garden

Towels & Bedding:
Bed linen provided
Towels provided

Special Facilities:
Games room
Wood stove
Open fire
Internet access

Amenities:
TV
Sky TV
Video or DVD
Microwave
Coffee Maker
Dishwasher
Freezer
Bath
Shower
Power shower
Central heating
Laundry facilities

Hereford
Hereford is a delightful city found in the heart of
Herefordshire
that offers a wonderful location for a luxury self-catering break. The city is situated on the River Wye and offers visitors plenty to see and do; in the city centre there is a great range of shops, pubs and restaurants, if you venture out of the city you are sure to enjoy exploring the beautiful countryside on offer in Herefordshire. Search below to view the luxury accommodation available for your city break in Hereford, holiday homes in cities can range from
apartments
to
cottages
and town houses so you are sure to find a property to meet your needs.