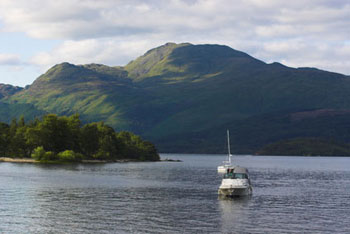 Luxury Cottage Holidays in Loch Lomond, Scotland
Loch Lomond is the largest expanse of freshwater in mainland Britain. Loch Lomond stretches for 24.5 miles on the Highland boundary fault and is the largest loch in Scotland with more than 30 islands within its waters. The scenery around Loch Lomond is simply stunning for a luxurious cottage break.

The largest island at Loch Lomond is Inchmurrin. The Loch has been used for generations as a great location for boating, water skiing, bathing and other water sports. It is also a beautiful spot to enjoy less energy burning activities such as picnicking and soaking up the scenery and unique atmosphere. Loch Lomond makes an inspiring location for a luxury cottage get away because of its extensive range of activities, beautiful natural landscapes and peaceful setting.


Top Tips on Quality Food and Dining in and near Loch Lomond National Park

In the spring time the scent of wild garlic fills the air and is therefore a great inspiration for all the local chefs and restaurants. It also means it's time to get picking and get it to the local farmers' markets. Local meats such as Scottish beef and venison are also used in many dishes as well as fresh fruit and vegetables from the area. Some of the best places to dine near Loch Lomond include The Forth Inn restaurants in Aberfoyle, Colquhoun's Restaurant which is award winning and The Junk rooms in Stirling.

Recommended Activities to Enjoy on a Luxury Self-Catering Holiday in Loch Lomond

When it comes to exploring the Loch Lomond National Park on a luxurious cottage holiday there are many ways you can do this, by foot, bicycle or boating and cruising. With so much to see you, may wish to explore some by land and some from the water! You can also find some other fantastic activities for those looking for more excitement such as horse riding, kayaking, canoeing, sailing, windsurfing and water skiing. You can also discover some great fishing spots and of course the local golf course near by.

Places of Interest and Tourist Attractions in Loch Lomond

When visiting Loch Lomond National Park, there are many places of interest. You may want to spend most of your time taking it easy at your luxurious holiday home but read on if you would like some inspiration on places to go and things to do. For those people looking to relax and enjoy the tranquillity of the Loch and its surrounding countryside, interesting historical and heritage attractions may be more of an interest to you. The Overtoun Estate, Cashel Millennium Forest and The Scottish wool centre may be places you choose to visit. There is also some great shopping, art galleries and Scottish gifts and crafts stores for you to enjoy in the villages and towns around Loch Lomond. The Wallace Monument in Stirling is also worth a visit as well as Glengoyne Distillery where guests can create their own blended whisky. You may even enjoy The Hill House in Helensburgh and Blair Drummond Safari park for keeping the kids interested.

Add an extra touch of luxury...
Luxury should not just be included in your accommodation, your luxury cottage holiday should have great quality touches throughout your trip to make sure that you have a truly unforgettable holiday. So experience Loch Lomond in the best way you can on a speedboat tour of the Loch, the most memorable and exciting way to enjoy this one of a kind loch. Another fantastic option to really make your holiday special is a flight in an iconic seaplane with a first class window seat over one of the most brilliant landscapes in the world.

More Places of Interest and Tourist Attractions in and near Loch Lomond: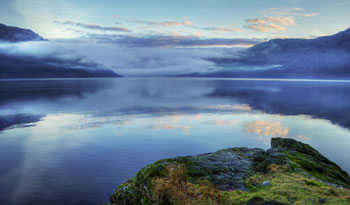 Loch Lomond National Park is a truly stunning area and many visitors are happy to enjoy walking, cycling and boating whilst on a luxury break. Other places of interest that you may be interested in near Loch Lomond include Blair Drummond Safari Park, Kelvingrove Art Gallery and Museum in Glasgow, Glengoyone Distillery, the Trossachs Woollen Mill, Lomond Shores, Charles Rennie Macintosh's The Hill House in Helensburgh, Cashel Millennium Forest and the Overtoun Estate.
When planning a holiday in Loch Lomond in Scotland we recommend that you do full research on local attractions before your trip. We hope we've provided you with some useful information and inspiration but you will know what best appeals to you. Whether you rent a luxury romantic cottage or a large country house have a fantastic time!