Castles with Cottage Gems (Scotland)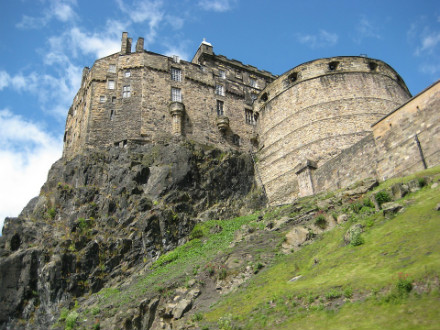 Scotland is renowned for its abundance of spectacular castles, from its magnificent city landmark castles to its mysterious ruins, so what better place to rent your own and experience a unique self-catering break. Each castle has a fantastic history and intriguing story to tell, experience this first hand and enjoy taking a step back in time through Scottish history. Whilst many of Scotland's castles still belong to clans, a selection are owned privately and have been renovated or refurbished to provide magical accommodation. Start your very own fairytale holiday in Scotland with a Cottage Gems castle! Often boasting contemporary facilities and beautiful period features, a castle could be the ideal luxury accommodation for your group gathering or family holiday. Enjoy a family reunion, special occasion/ celebration or simply relax in your own wonderful four poster bed with views over the Scottish countryside and your very own grounds. Dine like a king and queen in the grand dining rooms of these magnificent buildings.
Why choose a self-catering castle?

A castle holiday will not only inspire and amaze you but will leave you with unforgettable memories and unique holiday snaps! Abundant with history, grandeur and mystery, castles can cater to many needs and events: from the energetic family group to the sophisticated touring or walking group to the newlyweds. Often lovingly restored to their former glory and splendour, self-catering Scottish castles can provide you with very glamorous and luxurious accommodation that combines comfortable and quality. Many properties include modern, top-end facilities such as swimming pools, hot tubs, games rooms and much more.
Click on the photos below to find out more information about each of the castles to rent in Scotland and you could create your very own history with this unique holiday experience.