Cottage Gems Stylish Self-Catering Accommodation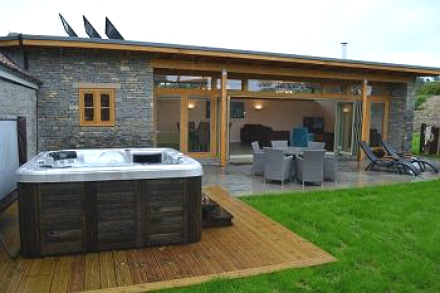 Cottage Gems aims to provide you with a selection of the best self-catering rentals available in the UK, with a range of 4 or 5-star rated and award winning properties.
Click here to view our 4 and 5 star rated stylish self-catering rentals.

Some of our most unusual and fascinating luxury rentals are also some of our most stylish. With modern interiors, spacious dining areas and a host of glamorous facilities and features, these quirky properties range from glamping sites and mills to converted barns, boats and even lighthouses.
Large Stylish Accommodation (for groups 10+)
For special events and occasions, a large self-catering venue should be of consideration. Spacious living rooms, large private gardens and top-quality fixtures and features make large self-catering properties well-suited to such occasions. With a stylish and large property you not only get the space required to make your event run smoothly, but you get that added boast to your events image and tone that comes with using a modern and contemporary property. These stylish properties are sure to leave a lasting, and positive, impression on groups using them. For hen/stag parties these magnificent properties help to create an unforgettable experience and the options for private pools, hot tubs and more, means you can party in true style with Cottage Gems!
Browse Cottage Gems' selection of luxury-self-catering accommodation that offers the excellent combination of style and a swimming pool. The two often go hand-in-hand, as having a private water pool adds style and glamour to a property in itself and help holidaymakers to get the best out of their break. Pools are usually maintained to the highest standard to ensure they are clean, and this high level of maintenance usually extends to the whole holiday home, meaning you frequently find modern, well-kept, and stylish properties that boast a pool for you to splash about in.

It doesn't get much more stylish than holidaying in luxury self-catering rentals that come equipped with their own fully function (and often private) hot tub! You can relax and unwind after a long day exploring the English countryside, the coastline, the city or whatever you may have been doing on your holiday. Whatever the weather, you can soak in the views from the warmth of your own tub. For larger events, a tub can really add some glamour to your event and help to make it a more memorable time.
Style often goes hand-in-hand with quality and, as such, a whole host of accommodation options available through Cottage Gems are complete with modern decors and facilities that mean, when considered stylish accommodation, they fit the bill perfectly. These glamorous properties are among some of the most sought after and popular among holidaymakers because of their style. Why not treat your partner to a romantic getaway in a contemporary property? For families, the high maintenance that goes into keeping a property stylish and modern means they are impeccably clean and often boast the latest technology and features such as games rooms and hot tubs. For larger occasions and celebrations, a glamorous and modern property can really help set the tone for your event and establish it as a premier one. Sometimes style is a matter of taste and opinion, but with years of experience in self-catering we think we know style when we see it. Cottage Gems also knows what holidaymakers want so we have compiled a selection of stylish rentals for you to consider. Take a look.

We hope you find the perfect stylish holiday property.