5 Properties match your Search for Cottages with Swimming Pools, Wales.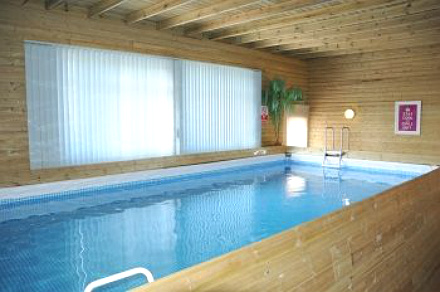 Luxury Properties with Swimming Pools, Wales
Browse this page to view luxury cottages with swimming pools that are available in Wales. When it comes to luxury self-catering holiday homes, a private indoor pool ranks among the most glamorous of facilities.
A private water pool is one of the most popular and enjoyable aspects of a luxury self-catering holiday.
Why choose a Cottage Gems listing with a pool?
Whether you seek a romantic break for two, a family week away or a large group gathering or celebration (for a hen or stag party), a swimming pool can help you and your loved ones holiday in style and give you a wonderful sense of luxury. Most commonly used as a source of entertainment for children, family holidays can really benefit from access to a swimming pool. A splash in the pool can bring the whole family together for some fun.
As well as families, groups of friends can enjoy a heated indoor pool, regardless of the weather. For those hotter summer days, there is also the option for your own outdoor pool. Whatever you're looking for, Cottage Gems aims to ensure there is a luxury self-catering cottage with a pool that is just perfect for you. The pools come in all shapes and sizes, so as to cater to your specific needs, with sizes ranging from large 25m pools to keyhole shaped fun pools.
Perhaps more commonly associated with holiday's abroad, a swimming pool can be just as easily enjoyed within the UK with Cottage Gems listings. Why not consider a luxury cottage with swimming pool for your holiday in Wales this year?