10 Properties match your Search for Luxury Pet Friendly Cottages in Wales.
Pet friendly self-catering properties (Wales)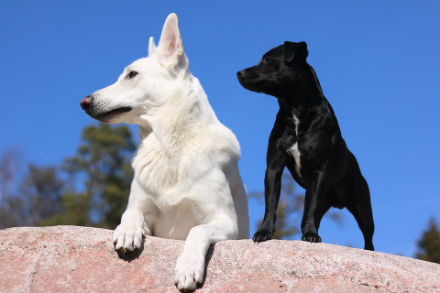 Enjoy browsing the Cottage Gems range of pet-friendly luxury cottages and self catering accommodation in Wales.
For many families a dog is more than just a pet, they're a member of the family. Their companionship can bring a huge amount of fun and love to a family, so it almost seems wrong to leave them behind when you go on holiday, especially when you don't face the many obstacles that prevent you taking your pet abroad.
Travelling with a Pet
Many of the most wonderful and beautiful areas of the UK can easily be enjoyed by the whole family (including your pooch) with little difficulty. Cottage Gems offers a great range of pet friendly luxury self-catering properties in some of the UK's most popular, stunning and sometimes less-well-known holiday destinations. With Cottage Gems' you don't have to sacrifice quality to be able to bring your pet with you. You can have both!
The vast countryside settings of Wales will be heaven for your family pet, with such huge expanses of green countryside, fresh air, new smells and interesting wildlife, your furry friend will have the time of their life. Being able to explore these wonderful settings is sure to take the chore out of walking your pet and you can take a long stroll through the Welsh hills or take the whole family for a walk along the beach. Whether you're looking for a romantic couples retreat or a fun-packed family holiday there is a luxury pet-friendly cottage to suit both you and your pet and your dog is sure to make your holiday experience that bit more memorable and special.
Please do enquire with owners before booking as some may have specific requirements or require an additional payment per pet.