West Midlands and Heart of England
Description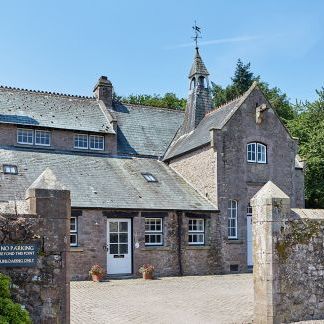 The Colloquy is a luxury, 5 star rated property in Herefordshire, boasting facilities such as an outdoor swimming pool, sauna, jacuzzi and squash court, there is also a media centre with a cinema with projector. This stunning holiday home can accommodate up to 16 within its 8 en-suite bedrooms, the en-suites come with either a roll top bath, a shower or both. The Colloquy has 3 main living areas and 4 separate kitchens, meaning there is plenty of room to cater for guests.
The Colloquy is a great choice of luxury self-catering accommodation for family gatherings, special celebrations or a large group of friends. With a host of amazing amenities, a stunning garden and wonderful surrounding Cotswold countryside, guests are sure to have a memorable time here. For those that choose to venture out there are also a number of activities available locally, including walking, karting, horse riding, mountain biking, canoeing and tennis.
Show availability and pricing information
Herefordshire is described as the land of milk and honey. It boasts the stunning meandering River Wye, unspoilt countryside, quaint black and white villages and a picturesque city. You'll also find that Herefordshire hosts an abundance of festivals and events throughout the year and can cater for a whole host of activities. Walkers will enjoy the many trails and paths that run throughout the county; enjoy one of the circular walks or simply stride out into the countryside. Enjoy a pony trek across the stunning landscape, peddle out on the Cider route or hire a canoe and take a paddle down the river, whatever you decide, Herefordshire has plenty to keep you entertained. With such a diverse and interesting county to explore the only suitable accommodation has got to be a luxurious cottage with designer fittings and high quality furnishings. Sit back and relax or get out and explore at your own pace, safe in the knowledge that you will have a comfortable cottage to return to. You can even find Luxury 4 star cottages or Luxury 5 star properties that will provide you with the best of the best.