Luxury Cottages with Hot Tubs in Wales
Cottage Gems Properties with Hot Tubs (Wales)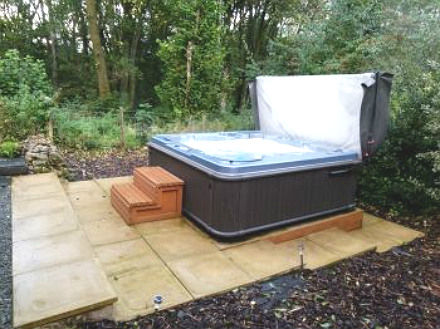 See the Luxury Cottages with Hot Tubs in Wales
Wales is home to a very impressive coastline of 750 miles; with Cottage Gems rentals you can really take advantage of these views. Enjoy beautiful coast and country settings from the warm waters of a hot tub! Aside from been relaxing, a hot tub can really add glamour and prestige to your holiday experience. Great for either family fun or romantic relaxation, a hot tub will help make your break an unforgettable one. They can also be ideal for larger celebrations and events, such as hen and stag parties, enjoy some time in the tub before or after a night out- the perfect way to really put a stamp on your event. A wonderful way to unwind after a long day exploring the Welsh countryside and its picturesque towns, a hot tub really adds that luxury aspect to your break. You can enjoy a hot tub at any time of the year; don't let the snow or rain put you off. Many outdoor hot tubs are sheltered and could provide you with a new and wonderful way of enjoying the winter scenery from the warmth of your tub. Other listings have indoor hot tubs, either in its own separate room or within your bathroom.
Click on the photos below to access more information about luxury cottages with hot tubs in Wales.
11 Properties match your Search for Luxury Cottages with Hot Tubs in Wales.
Related pages: