This Sunday the Paralympic games will come to a close and with it a conclusion to Rio's time as host nation for the games. Great Britain has once again excelled during these games and has broken its previous results from the record breaking 2012 games in London. As of this writing Team GB sits comfortably in second place in the medal table (12 gold medals ahead of third place Ukraine) and is on the verge of breaking the 100 medal total. Our total medal count of 95 is currently exactly equal with that of seventh, eighth, ninth and tenth places combined. This impressive haul marks another athletic event in which Great Britain has excelled and outdone the high expectations that already surrounded them. To celebrate the success of the British Paralypian's in Rio, Cottage Gems is a big promoter of disabled-friendly self-catering holidays, and to better promote awareness of the need for more disabled-friendly rentals we have taken a look at where some of these athletes were born. The diversity of the team reflects well the diversity of the UK as country, which is full of some of the most beautiful and contrasting settings you'll find anywhere.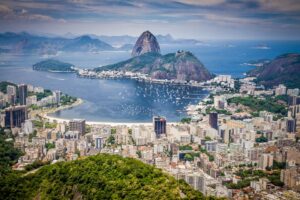 Bethany Firth 
After picking up gold in the 2012 games for the 100m backstroke, Firth set out to Rio with the aim of retaining her world title. Firth achieved this and more, winning not one but two gold's during the 2016 games. Firth, who was born in Seaforde in County Down, Northern Ireland, not only bested her previous medal haul but re-captured her 100m medal n world record time! The fast pace of life during the games, as well as the media attention garnered, must seem far removed from the tranquil, secluded setting of Seaforde village.
Jody Cundy
Much like Firth, Cundy was looking to regain a title she had won at the London games of 2012 and, much like Firth, he achieved this goal in record time. The paralympian cyclist has now represented GB at 5 games and has taken home 6 gold's in that time. Cundy was born and raised in the Cambridgeshire market town of Wisbech. This charming town is situated along the River Nene and is described as the capital of the gorgeous Fens. The natural beauty of the area is matched only by the fascinating Georgian architecture that has attracted people to the area.
Louis Rolfe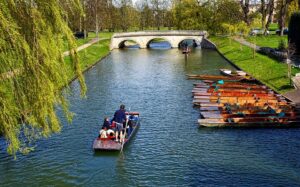 At the age of just fifteen, Rolfe watched the 2012 games unfold in London. It was upon watching the home games that Rolfe became inspired to become an athlete. In the years since, Rolf has trained hard and this work bore fruit as he was named on the team GB Paralympics team. His cycling efforts at Rio earned him a gold and a bronze (winning gold for his team sprint in world record time). Rolfe was born in the historic university city of Cambirdge, an area which is rich with history and beauty. There are countless things to enjoy in the area and this has made Cambridge a top tourist attraction for many years. A place so full of inspiration, it is only fitting that it is also the home of notable individuals such as Rolfe.
With a few days left to go before the Paralympics comes to an end, team GB will be hoping to add to their massive medal total with the help of efforts similar to those of Firth's, Rolfe's, Cundy's and many others. At Cottage Gems we are always looking to improve our offering of disabled friendly self-catering properties and we believe that the Paralympians stories have been a great source of inspiration for many, their efforts once again proving how much this unique and wonderful Island has to offer.